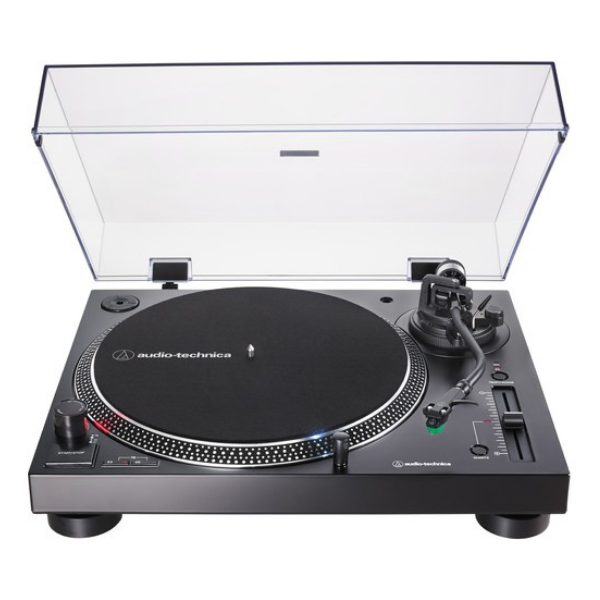 Audio-Technica AT-LP120XUSB-BK Analog and USB Direct Drive Turntable
---
[ Overview ]
This update of the AT-LP120-USB turntable features a new DC servo direct-drive motor, along with adjustable dynamic anti-skate control and selectable phono preamplifier. The fully manual turntable plays 33-1/3, 45, and 78 RPM records and is equipped with a USB output that allows direct connection to your computer. Just download the free Mac- and PC-compatible Audacity recording software (or software of your choice) and start converting your records to digital audio files. But in addition to the USB output, the turntable also comes with a detachable dual RCA output cable and is equipped with a built-in selectable phono preamp so you can connect directly to your home stereo, whether it has a dedicated phono input or not.
Features
Experience the high-fidelity audio of vinyl

Direct-drive, DC servo motor

Fully manual operation

Adjustable dynamic anti-skate control

Selectable 33/45/78 RPM speeds

Professional-grade anti-resonance, die-cast aluminum platter with felt mat

AT-HS6 universal ½"-mount headshell and AT-VM95E Dual Magnet™ phono cartridge with 0.3 x 0.7 mil elliptical stylus

AT-VM95E cartridge is compatible with any VM95 Series replacement stylus, offering a wide choice of options for every budget and application

Balanced S-shaped tonearm with hydraulically damped lift control and lockable rest

Built-in switchable phono pre-amplifier for phono- or line-level output

Stroboscopic platter with speed indicator

Variable pitch control with quartz speed lock

Removable plug-type target light for easier cueing in low light

Damped base construction for reduced low-frequency feedback coloration

AC adapter handles AC/DC conversion outside of the chassis, reducing noise in the signal chain

Convert your vinyl records to digital audio files by downloading and using the free Mac- and PC-compatible Audacity recording software (or software of your choice)

Includes: USB cable, detachable RCA output cable (dual RCA male to dual RCA male), AC adapter, 45 RPM adapter, counterweight, felt mat, and removable hinged dust cover

Availability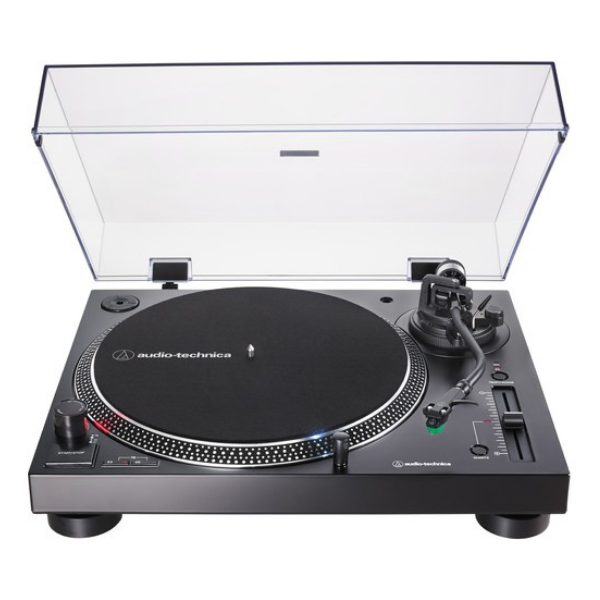 The high quality packaging really showed that Vinylmnky cares about how your record arrives.
Prompt with any questions asked, fast, reliable shipping with a tracking number and high quality records.
It's really a fantastic way for collectors to build their library and discover new music that maybe you wouldn't normally listen to.