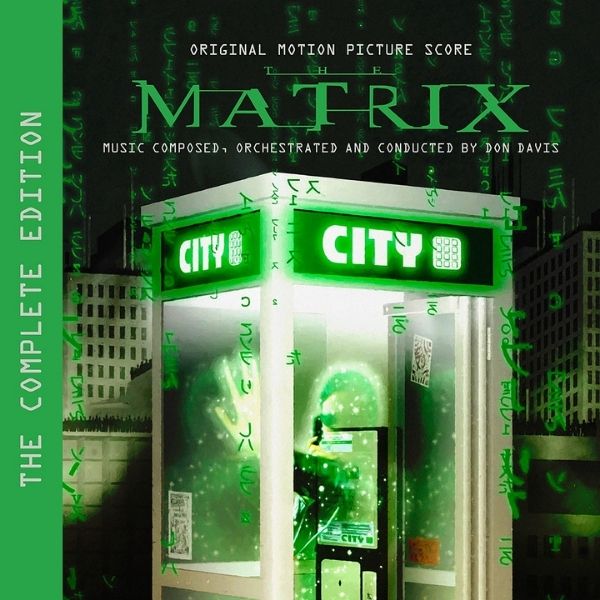 Don Davis // The Matrix (The Complete Score)
---
Description
The science fiction masterpiece has captured the imagination of another generation with news of a new Matrix film. Expanded to 44 tracks, this deluxe 3 LP set is housed in a stunning new art design. Also included are classic film stills and an exclusive new interview with composer Don Davis. 
Release Date:  6/3/2022

Track Listing
Logos/The Matrix Main Title
Trinity Infinity
Neo Con Brio

Follow The White Rabbit

Neo On The Edge

Through The Surveillance Monitor

Unable To Speak

Bait And Switch

Switched For Life

Switched At Birth

Switches Brew

Cold Hearted Switch

Nascent Nauseous Neo

A Morpheus Movement

Bow Whisk Orchestra

Domo Showdown

Switch Or Break Show

Shake, Borrow, Switch

Switch Works Her Boa

Bring Me Dinner

The System

Freeze Face

Switch Woks Her Boar

Cypher Cybernetic

Ignorance Is Bliss / Cyber Cyphernetic

See Who?

Switch Out

Oracle Cookies

Threat Mix

Exit Mr. Hat

On Your Knees, Switch

Mix The Art

Whoa, Switch Brokers

The Cure

It's The Smell

The Lobby

No More Spoons

Dodge This

Fast Learning

Ontological Shock

That's Gotta Hurt

Surprise

He's The One Alright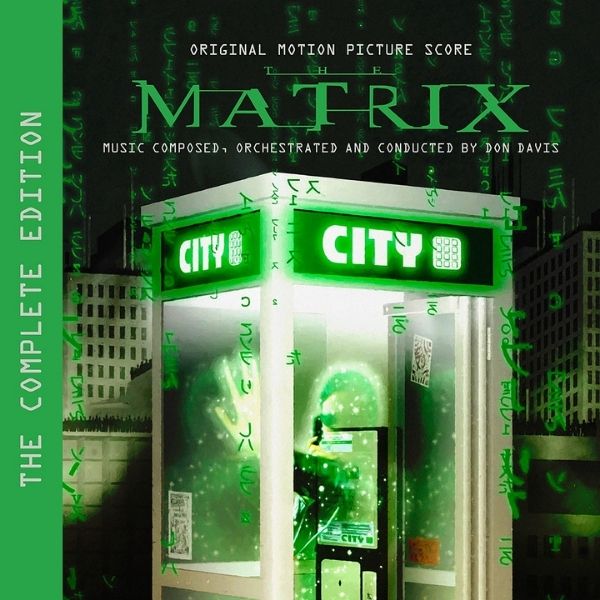 The high quality packaging really showed that Vinylmnky cares about how your record arrives.
Prompt with any questions asked, fast, reliable shipping with a tracking number and high quality records.
It's really a fantastic way for collectors to build their library and discover new music that maybe you wouldn't normally listen to.