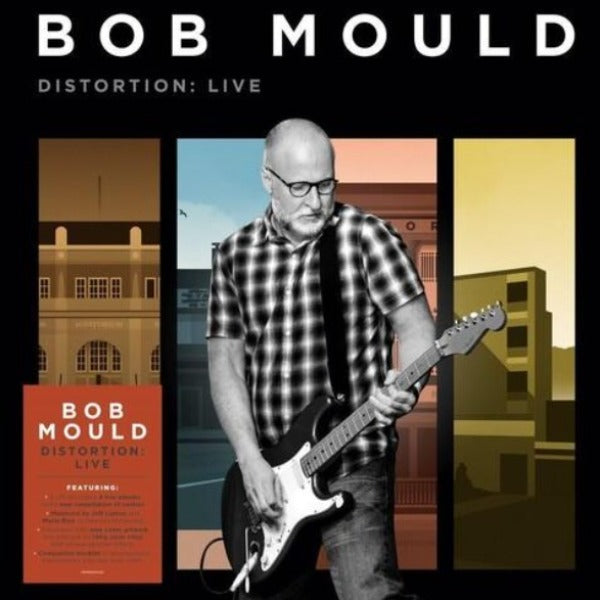 Bob Mould // Distortion: Live (140g Clear Splatter)
---
Description
(8 Disc Boxed Set, 140 Gram Vinyl, Clear Vinyl)
Demon Records presents Distortion: Live, the fourth and final edition in a series of expansive vinyl box sets chronicling the solo career of legendary American musician Bob Mould. Bob Mould's career began in 1979 with the iconic underground punk group Hüsker Dü before forming the beloved alternative rock band Sugar and releasing numerous critically acclaimed solo albums. The final volume in the series features 8LPs of live recordings from across Mould's solo career. 8 LPs including 4 live albums -Live At The Cabaret Metro, 1989 (first time on vinyl), The Joke Is Always On Us, Sometimes, LiveDog98 (first time on vinyl), and Live At ATP 2008 (first time on vinyl). Each album is presented with brand new artwork designed by illustrator Simon Marchner and pressed on 140g clear vinyl with unique splatter effects. Bonus LP Distortion Plus: Live features live rarities including B-sides and stand-out tracks from the Circle Of Friends concert film. Mastered by Jeff Lipton and Maria Rice at Peerless Mastering in Boston. Plus A 28-page companion booklet featuring: a new and exclusive foreword by Bob Mould; an interview conducted by journalist Keith Cameron; an exclusive testimonial from Bully's Alicia Bognanno; rare photographs and memorabilia.
Release Date:  7/16/2021
Track Listing
- Disc 1 -
1 Sunspots
2 Wishing Well
3 Compositions for the Young and Old
4 Heartbreak a Stranger
5 Dreaming, I Am
6 If You're True
7 Poison Years
8 Sinners and Their Repentances
9 Lonely Afternoon

- Disc 2 -
1 Brasilia Crossed with Trenton
2 See a Little Light
3 Whichever Way the Wind Blows
4 All Those People Know
5 Shoot Out the Lights
6 Hardly Getting Over It
7 Celebrated Summer
8 Makes No Sense at All

- Disc 3 -
1 Gift
2 Company Book
3 Hoover Dam
4 After All the Roads Have Led to Nowhere
5 Where Diamonds Are Halos
6 Slick
7 Going Home
8 Running Out of Time
9 Frustration

- Disc 4 -
1 Changes
2 Can't Help You Any More
3 Helpless
4 If I Can't Change Your Mind
5 In the Eyes of My Friends
6 Clownmaster
7 Gee Angel
8 Explode and Make Up
9 The Slim

- Disc 5 -
1 Moving Trucks
2 Taking Everything
3 First Drag of the Day
4 I Hate Alternative Rock
5 Stand Guard
6 Classifieds
7 Hear Me Calling
8 Art Crisis
9 Anymore Time Between
- Disc 6 -
1 Skintrade
2 Eternally Fried
3 Roll Over and Die
4 Lonely Afternoon
5 Egoverride
6 Reflecting Pool
7 Disappointed
8 Hanging Tree
9 Man on the Moon

- Disc 7 -
1 The Act We Act
2 A Good Idea
3 I Hate Alternative Rock
4 See a Little Light
5 Hoover Dam
6 Circles
7 Paralyzed
8 I Apologize
9 Chartered Trips
10 Celebrated Summer
11 Makes No Sense at All
12 New Day Rising
- Disc 8 -
1 Fort Knox, King Solomon
2 I Hate Alternative Rock
3 Could You Be the One?
4 I Apologize
5 Chartered Trips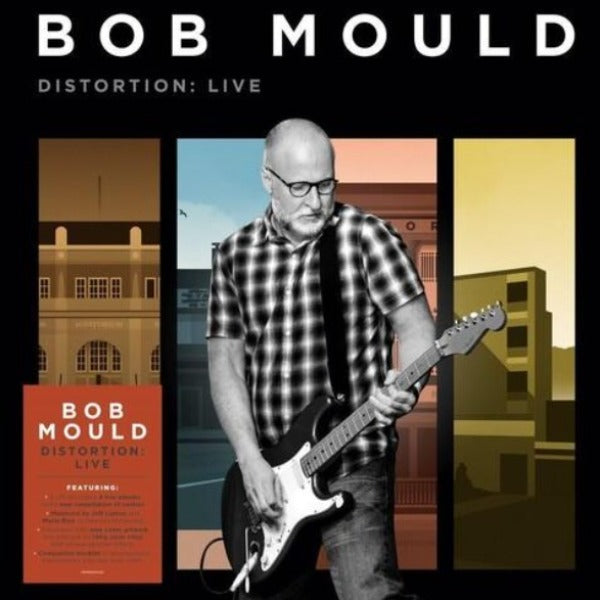 The high quality packaging really showed that Vinylmnky cares about how your record arrives.
Prompt with any questions asked, fast, reliable shipping with a tracking number and high quality records.
It's really a fantastic way for collectors to build their library and discover new music that maybe you wouldn't normally listen to.