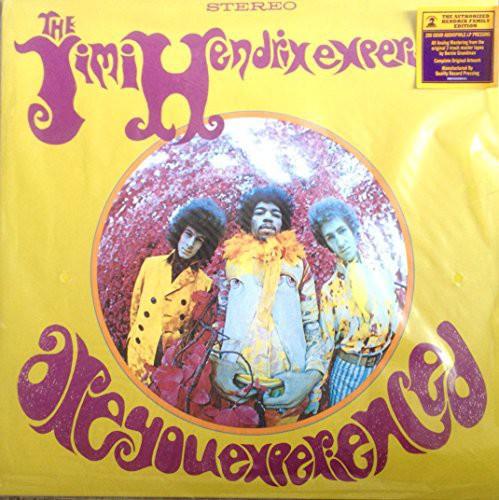 Jimi Hendrix // Are You Experienced
---
Description
Are You Experienced is the debut studio album by the rock band the Jimi Hendrix Experience. Released in 1967, the LP was an immediate critical and commercial success, and it is widely regarded as one of the greatest debuts in the history of rock music. The album features Jimi Hendrix's innovative approach to songwriting and electric guitar playing which soon established a new direction in psychedelic and hard rock music. Coming after three successful European singles, it helped introduce him as a new international star. Are You Experienced and it's preceding singles were recorded over a five-month period from late October 1966 through early April 1967. The album was completed in sixteen recording sessions at three London locations, including de Lane Lea Studios, CBS, and Olympic. Released in the UK on May 12, 1967, Are You Experienced spent 33 weeks on the charts, peaking at number two. The album was issued in the US on August 23 by Reprise Records, where it reached number five on the Billboard 200, remaining on the chart for 106 weeks, 27 of those in the Top 40. The US version contained some of Hendrix's best known songs, including the Experience's first three singles, which, though omitted from the British edition of the LP, were top ten hits in the UK: "Purple Haze", "Hey Joe", and "The Wind Cries Mary". In 2005, Rolling Stone ranked Are You Experienced fifteenth on it's list of the 500 Greatest Albums of All Time. They placed four songs from the album on their list of the 500 Greatest Songs of All Time: "Purple Haze" (17), "Foxy Lady" (153), "Hey Joe" (201), and "The Wind Cries Mary" (379). That same year, the record was one of 50 recordings chosen by the Library of Congress in recognition of it's cultural significance to be added to the National Recording Registry. Writer and archivist Rueben Jackson of the Smithsonian Institution wrote: "it's still a landmark recording because it is of the rock, R&B, blues... musical tradition. It altered the syntax of the music... in a way I compare to James Joyce's Ulysses.".
Track Listing
Purple Haze
Manic Depression
Hey Joe (Billy Roberts)
Love or Confusion
May This Be Love
I Don't Live Today
The Wind Cries Mary
Fire
Third Stone from the Sun
Foxy Lady
Are you Experienced?
Release Date: 7/29/2014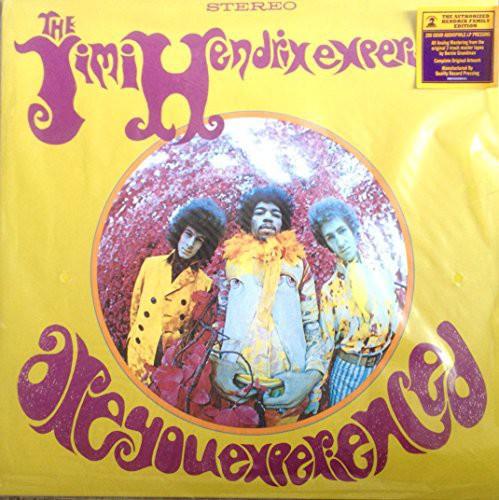 The high quality packaging really showed that Vinylmnky cares about how your record arrives.
Prompt with any questions asked, fast, reliable shipping with a tracking number and high quality records.
It's really a fantastic way for collectors to build their library and discover new music that maybe you wouldn't normally listen to.